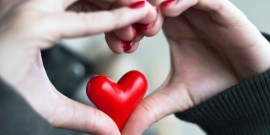 Can treating your mouth treat your arteries?  Read the research below and thank you for visiting  us at Shoreline Endodontics, Groton, CT!
Atherosclerosis is a chronic inflammatory disease of the arterial wall and an underlying cause of a number of cardiovascular diseases (CVDs) e.g. coronary artery disease (CAD), peripheral arterial disease and stroke, contributing to morbidities and mortalities worldwide. A number of studies have linked atherosclerosis with periodontal disease so the aim of this review was to evaluate the association between periodontal disease and carotid atherosclerosis.
Methods
Searches were conducted in the Pubmed and Embase databases for observational studies (including cohort studies, case–control studies and cross-sectional studies) that measured periodontal disease and risk of carotid atherosclerosis as diagnosed by carotid intima media thickness (cIMT) (by ultrasound) or carotid plaque thickness (by panoramic radiography). For inclusions studies should have reported relative risks (RRs) or odds ratios (ORs) and their corresponding 95% confidence intervals (CIs). Study selection and data abstraction was carried out independently by two reviewers. No formal assessment of individual study quality was reported.
Continue reading original content HERE:
Related posts